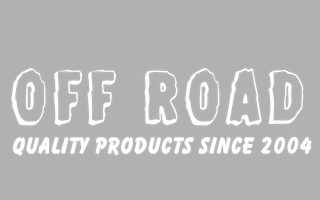 Quality Off Road Parts For Do-It-Yourselfers Since 2004


Quality Off Road Products At Reasonable Prices

"Our mission is to provide four wheel drive enthusiasts around the world with the highest quality products at reasonable prices."
International Shipping - Worldwide Fun!
We ship our off road products to customers worldwide - from Texas to New Zealand. Enthusiasts, Do-It-Yourselfers, and Four Wheel Drive Shops, we provide them all with the same great service!


Owner Operated Off Road Products Company


Harsh Terrain is the off road industry's #1 source for reliable steering knuckles, high steer arms, tie rod ends, ball joints, and recovery equipment. We're an Idaho based, owner operated off road parts manufacturer established in 2004. For over ten years we've been serving our customers with prompt, personal service and quality four wheel drive components made for extreme rock crawling and trail riding.
Leaders In Innovation.
At Harsh Terrain, we continue to innovate new products for four wheel drive trail riding. We designed and created the first Dana 44 Reverse Steering Arm System for use with Hummer Military Beadlock wheels. Additionally, our steel Dana 44 Steering Knuckles are the strongest in the industry, designed specifically for high steer arms and serious rock crawling. We strive to deliver products that will withstand any beating you put them through.
Industry Involvement.
At Harsh Terrain, we don't just manufacture off road parts and products, we're hard core off road enthusiasts ourselves. Our own off road project rigs include a 1952 Willy's Jeep on 1 ton axles and a 1941 Dodge Command Car. We love to go rock crawling and trail riding, and we're members of the Utah Four Wheel Drive Association, The Blue Ribbon Coalition, and the National & Local Military Vehicle Preservation Association.

"...those ball joints really are good. Been thrashing this rig in mud for 2 years without issue."
Kentucky, USA
"running the 3/4" thick Hummer offset dana 60 arms on 37s on a YJ and hydro assist steering. Used exclusively for rock crawling. They have never let me down."
Utah, USA
"did a SAS on my mini truck with Dana 60s and your high steer arms and 35s then 37s. Ran rockcrawling trails from Las Cruces New Mexico to Moab Utah. The arms are like still new."
Texas, USA
"Our customer's classic Ford Bronco will be worth 40 grand when we're done. Your knuckle and high steer arm made the steering work right again."
Idaho, USA
"put these Dana 60 arms to the test on Habanero Falls and Tobasco Twister and they are crazy strong!"
New Mexico, USA
"got em pretty fast and they are really well made, thanks!"
New Zealand


Meet Harsh Terrain's Owner & Off Road Enthusiast

Ron Powell - Owner & Off Road Enthusiast
Ron is a 27 year US Army veteran who donates much of his time to veterans' causes and his daughter's school. When he's not answering phones at Harsh Terrain, he's either out rock crawling or playing in the snow. In nice weather you might see him about in his restored 1944 WW2 Jeep.

Contact Us For 4x4 Parts Help
We're glad to help, call or fill out the form and we'll respond promptly!